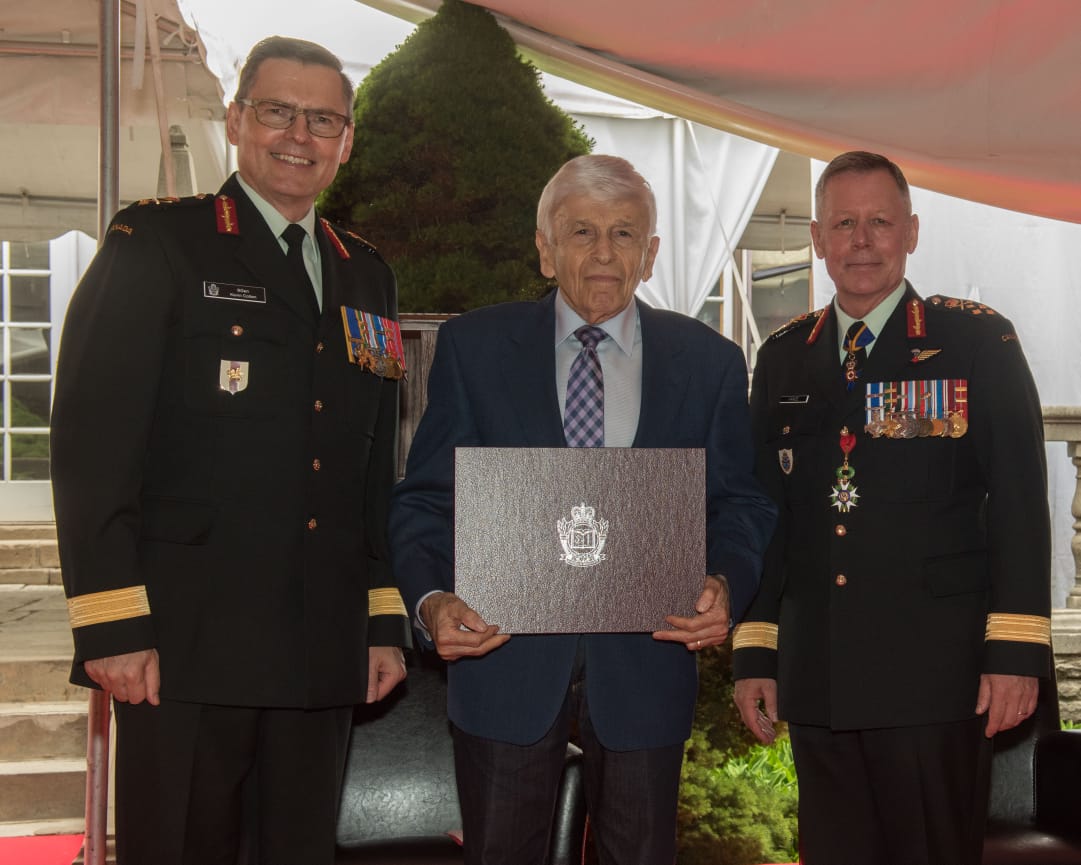 Canadian Forces College Graduation Ceremony - Major General Jonathan H. Vance, Chief of Defence Staff, Canadian Armed Forces & Brigadier General K. R. Cotten along with Max Eisen. Max was awarded an Honourary Graduate Diploma for Class of 2018.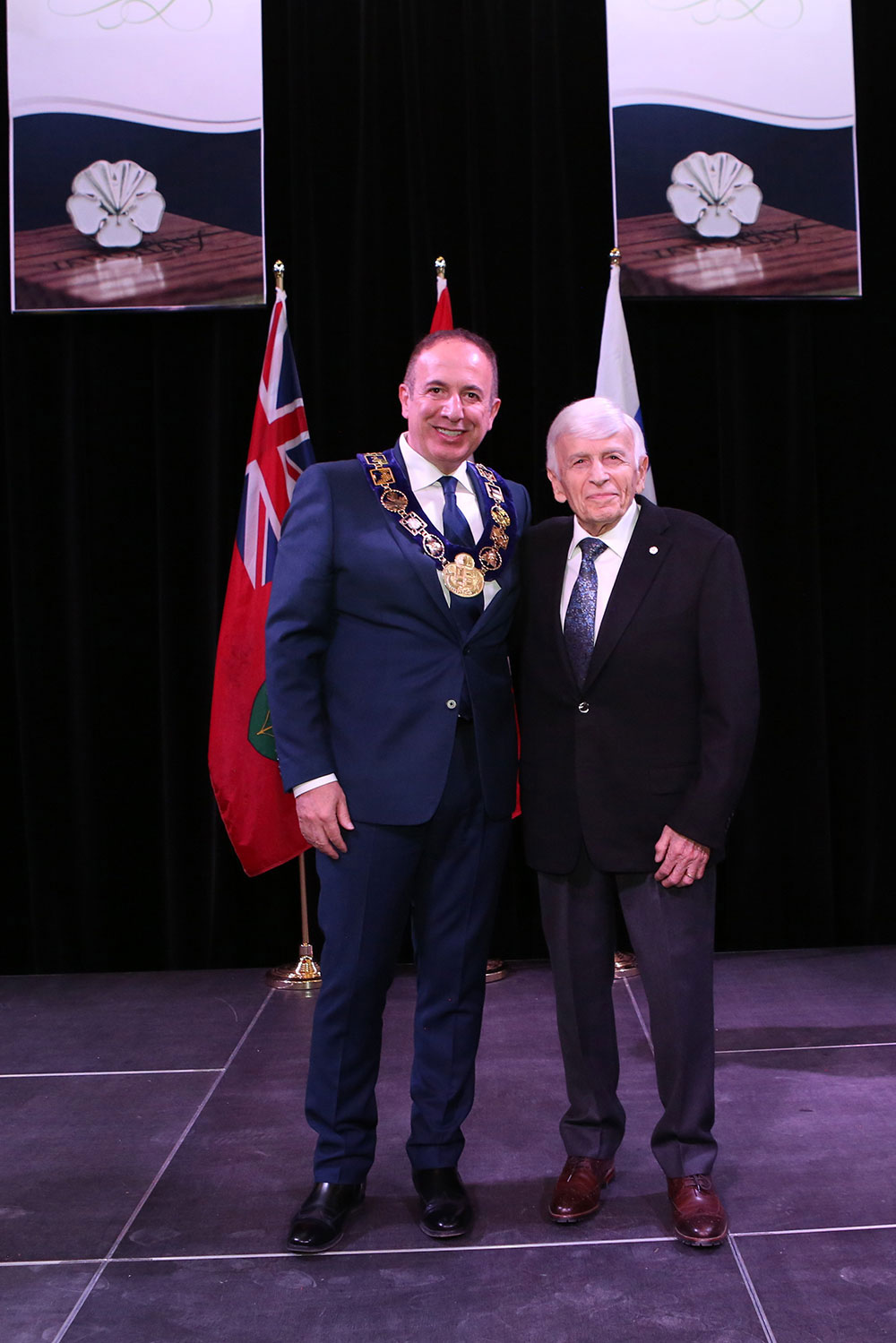 Max Eisen receives Appointment to the Order of Vaughan from The Hon. Maurizio Bevilacqua, Mayor, City of Vaughan December 2019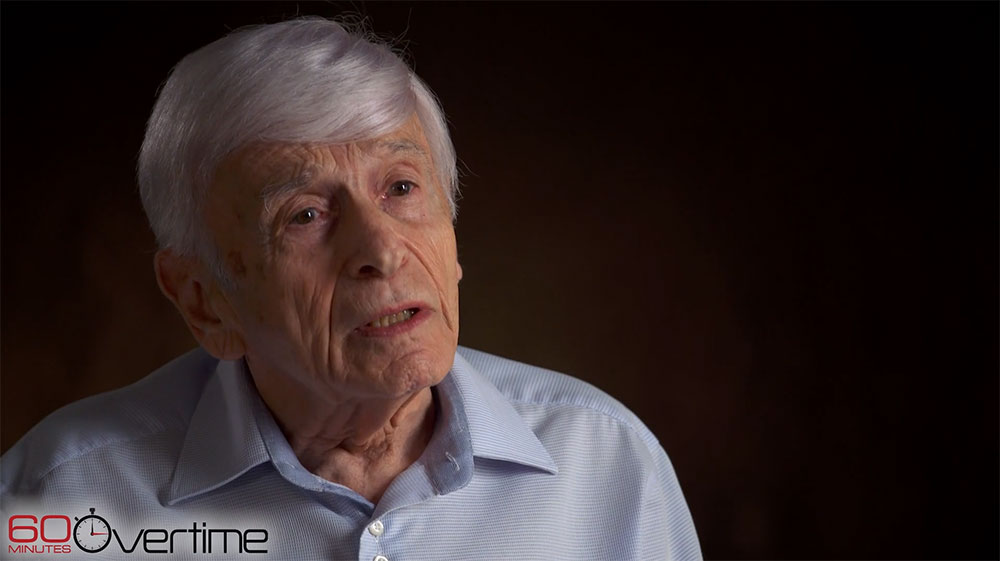 Interview with 60 Minutes
https://www.cbsnews.com/news/father-final-message-motivated-a-holocaust-survivor-to-record-memories-60-minutes-2020-04-05/
From Enbridge Presents The Walrus Talks Resilience at Blue Metropolis. Recorded April 13, 2016, in Montreal.
Max Eisen is a Hungarian Jew who was deported to Auschwitz in the spring of 1944. A passionate speaker and educator, he volunteers at the Sarah and Chaim Neuberger Holocaust Education Centre and the Friends of Simon Wiesenthal Center for Holocaust Studies. Max currently resides in Toronto with his wife, Ivy.
I lived through a traumatic and cruel period of history. There are important lessons to be learned and personal accounts to be recorded.
"I am inspired by the need to document my story so others may learn from the past. On a personal level, I have a highly developed sense of observation of the world around me, which constantly inspires and motivates me to take action."
Max Eisen speaks about writing his book By Chance Alone
'We will not look away': Ziya Tong and Max Eisen discuss his ...
"By Chance Alone" with author Max Eisen
Max Eisen in conversation with Brian Bethune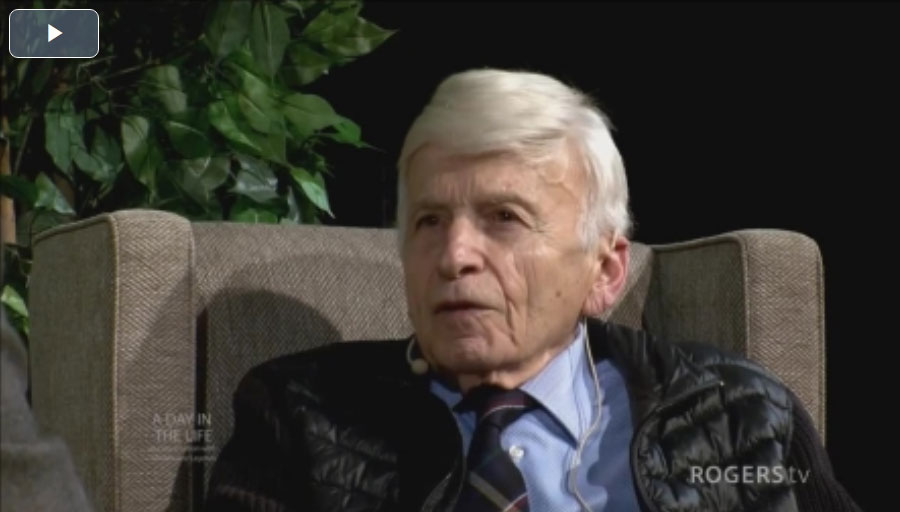 Max Eisen on ROGERS TV
Max Eisen is a Hungarian Jew. In 1944, he and his family were forcibly removed from their home and eventually sent to Auschwitz-Birkenau, the notorious Nazi concentration camp. At the age of 15, Max survived the "selection" process and became a slave labourer at the camp. His remarkable story of courage and survival is told through his national best-selling book "By Chance Alone." We are honoured to welcome Max Eisen to the "A Day in the Life" stage.
Max and Son Ed: Revisiting Auschwitz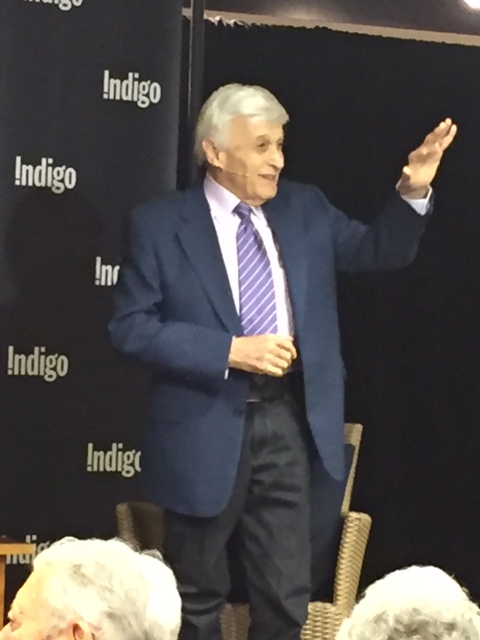 By Chance Alone Launch (Canada) at Indigo Bookstore Toronto April 2016